Meet Our Team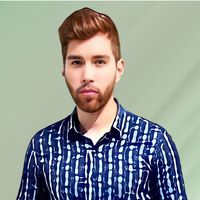 Matt Kerr
Matt Kerr was a curious boy, described by his parents as inquisitive and philosophical. Even at a young age, he loved taking things apart to learn how to put them back together. This is what led him to pursue a Bachelor of Science degree in Electrical Engineering. 
After receiving his diploma in 2006, Matt went on to work as an Electrical Engineer for a solar company. Five years later, he received a promotion to Chief Engineering Officer. In 2018, however, Matt left to start his own appliance repair company in Edmonton. 
After over five years in the business, Matt noticed that a lot of his clients had appliance problems they could easily repair themselves – but didn't know how to. To that end, he built the Appliance Geeked website to share his technical knowledge and help homeowners tackle their appliance repairs themselves and ultimately, save up on professional repair fees.
Co-founder, Fact-checker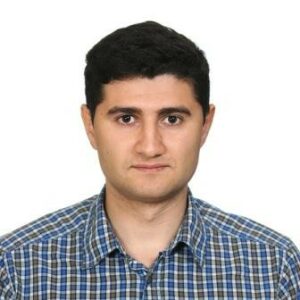 Garrik Amirov
Garrik Amirov is a licensed electrician with 14 years of experience, as well as a professional technical support & drilling fluids engineer. He got his Bachelor's in Petroleum Engineering (2005-2009) and Master's (2005-2010) as a Drilling Engineer from the Kuban State University of Technology. He also served as an Offshore Mechanic Engineer for M-I SWACO in 2008. From there, he served as an engineer for Schlumberger for over 5 years, even working as a project engineer for some time. He made the switch to his other interest, consumer product repair, in 2016, acting as a senior technical specialist for Express Appliance Repair before moving on to become the director of Techvill Appliance Repair ltd. This vast experience in the field of engineering and technology and knowledge of home appliances makes Garrik the perfect person to fact-check all our guides here at Appliance Geeked. Through his undoubted expertise, he makes sure that every reader finds the best and most effective solutions to their appliance problems.
Fact Checker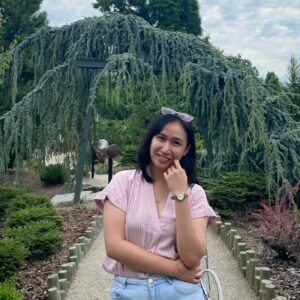 Anne Marie Dilag Bantigue
Anne Marie Dilag Bantigue was always a curious child. She loved to explore, learn new things, and figure out how things worked. Her parents encouraged her curiosity, and she grew up to be a registered nurse, mental health advocate, and widely published writer. Her interests all relate to her love of taking things apart to see how they work, then putting them back together again. For as long as she can remember, she has been tinkering with her own household appliances, learning how to repair broken dishwashers and the like. Now, she writes for Appliance Geeked, demonstrating her knowledge about home appliances and helping people all over the world access guides to DIY their appliance repairs.
Writer